Harry Potter (Harry to his friends) came into our care in 2009 after a member of the public raised concerns over an animal rescue centre. A number of the horses there were reported to be in poor condition and at least one horse was showing symptoms of strangles.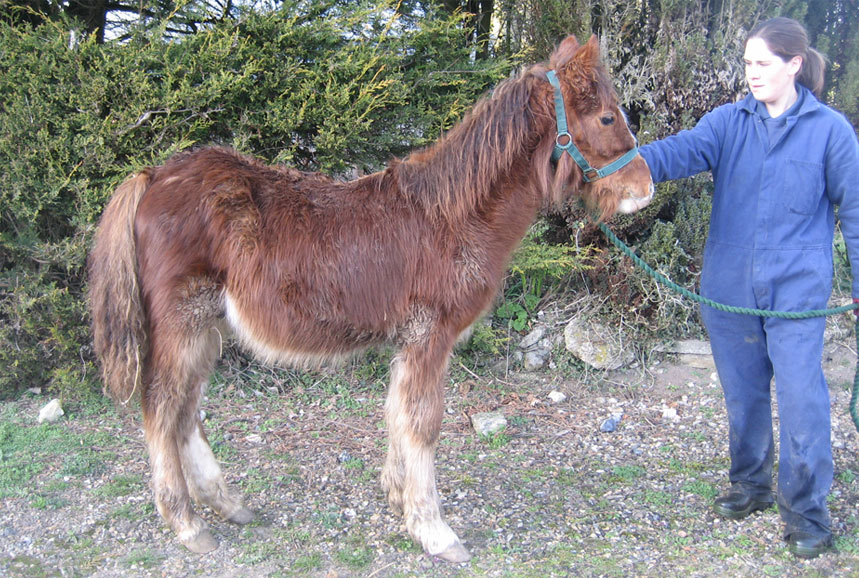 After the site was inspected, ten horses were taken into our care, Harry among them. He was underweight, entire and suffering from a lice infestation. Thankfully, the expert care of our team meant that Harry and all but one of the horses from the case made full recoveries. Once fully rehabilitated, Harry was rehomed to a youngster handling home before returning to our care when he was physically mature and ready to be backed to ride.
It quickly became apparent that Harry had a lot of potential in the right hands and he went onto our rehoming scheme in 2014 as a Pleasure Compeition horse. Harry quickly caught the eye of Kate McCormack, who made the trip to our Hall Farm Rescue and Rehoming Centre to meet him.
"We decided to rehome again as we already had a horse from Glenda Spooner Farm, named Sammy, who had become a firm fixture in the family. When I heard about Harry I immediately decided to take the five hour journey up to Norfolk.

"When I first looked at Harry in the field he didn't look quite my cup of tea and not exactly the sort of horse I had imagined having. However, once I sat on him I never looked back! We just clicked and I knew he had to come home with me. I could see so much potential in him."

Kate McCormack, Harry's rehomer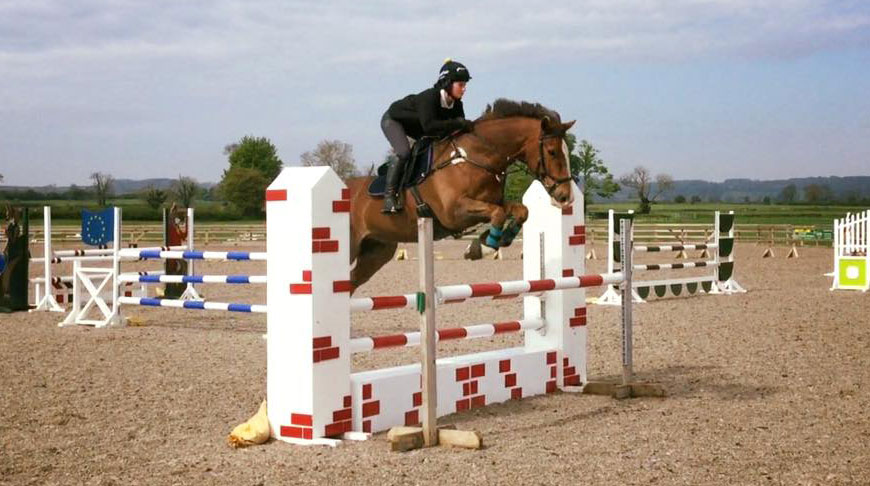 Harry and Kate were clearly a great match and the team at Hall Farm agreed Kate should rehome him. After his veterinary check, Harry made the journey to Somerset to start life with Kate. The pair got to know each other and, with Harry's scope and great paces, began working towards going eventing together over the next few years.
"Harry is special in so many ways. Although sometimes a little quirky (I'm told all the best horses are!) he is a real trier. He never disappoints and he loves his job. He has taken to eventing like a duck to water and I love every second of it with him.

"I would always recommend rehoming a horse. Rehomers receive such a huge amount of support and the team at the charity are always 100% honest and realistic with you. The pride you get from rehoming these horses – who sometimes have a very sad past – is incredible."

Rehomer Kate McCormack
Our team always love seeing our horses and ponies thriving in their new homes, so we're thrilled that Harry has found the right rehomer and the pair are so successfully flying the flag for rescue horses everywhere with wins in multiple disciplines. If you're looking for your next superstar, why not consider rehoming?