Our Patrons
Our Patrons come from a huge variety of roles across the horse world
Our Patrons come from a huge variety of roles across the horse world
Our Patrons are recognisable in their varied roles across the horse world and we are very grateful to them for their public support and enthusiasm for our work helping horses around the world.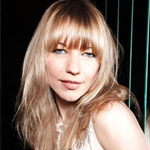 Sara Cox
Sara Cox was born in Bolton and is best known for her broadcasting work. She is currently to be found hosting BBC Radio 2's 'Drivetime' show Monday to Friday evening from 17:00 to 19:00.
Her talents are not just confined to Radio 2 – she is Clive Anderson's co-host on BBC Radio 4's 'Loose Ends' and presents BBC2's 'Great Pottery Throw Down'.
Sara has ridden since the age of six; from the ponies on her dad's farm, to racing at Goodwood's Ladies Day for charity. Horses are a huge part of Sara's life and she is passionate about them and their welfare.
Sara has been lucky enough to be schooled in show jumping by Olympian Tim Stockdale for Sport Relief, has raced against Frankie Dettori for her role as QIPCO Champions Series' ambassador and been given a polo masterclass by British Polo legend Alan Kent.
Sara currently exercises an ex-racehorse in Epsom and loves taking her eldest daughter for riding lessons in North London.
Sara is extremely proud to become a World Horse Welfare Patron and is looking forward to raising awareness of all the issues regarding horses and their treatment, health and welfare.
---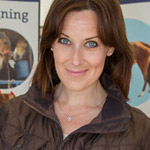 Lee McKenzie
TV presenter and journalist Lee McKenzie covers the Formula One for Channel 4 and in 2016 presented Olympics and Paralympics for BBC and C4 respectively.
Lee presents on Wimbledon and 6 Nations Rugby every year, also for BBC and in 2014 presented the Commonwealth Games. Lee has a strong journalistic background and presented on the first non-terrestrial racing channel Attheraces.
Horse riding has always been part of her life and she makes it her mission to get horses into each of her programmes. Spending time horse riding with Michael Schumacher at his ranch in Switzerland and presenting the equestrian at Rio 2016 and Olympia for the BBC are certainly personal highlights.
Lee started working with World Horse Welfare in 2009 when she made a series of films for BBC Scotland's Landward show at Belwade – the charity's Scottish Centre in Aberdeenshire. She loves attending all equestrian disciplines and in her rare time off will try to be on hand to help her brother and the rest of the family prepare for eventing and dressage competitions.
---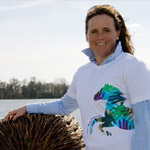 Pippa Funnell MBE
Pippa Funnell is one of the world's leading eventers and the first and only holder of the Rolex Grand Slam of eventing which she won in 2003 with Primmore's Pride and Supreme Rock.
Pippa is a dual Olympian achieving team silver in Sydney and Athens as well as an individual bronze in Athens. She also has had multiple wins at Badminton, Blenheim and Windsor Horse Trials. In 2005 her tremendous achievements were recognised in the Queen's birthday honours list, being awarded an MBE for services to equestrian sport.
Pippa continues to be consistently placed at top level international competition and she also produces sport horses at the Billy Stud farm which she runs with her husband William.
Pippa is the author of the popular children's books 'Tilly's Pony Tales' creating a series of 18 successful titles.
Pippa has long been closely connected with World Horse Welfare:
Throughout my career I've realised the importance of having a practical voice within horse sport and I support charity's position to protect the safety and welfare of horses involved in competition. I also want to use my voice to raise awareness of the transportation campaign and urge supporters to help in any way they can so we can collectively put a stop to this awful trade.

I'm proud to be Patron of World Horse Welfare, a charity which has always been close to my heart and has made such great progress promoting better welfare for horses all over the world
---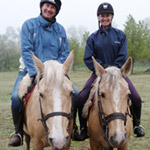 Jonathan and Emma Agnew
Commentator Jonathan Agnew is best-known for his vibrant broadcasting style on the jewel in BBC radio's crown – Test Match Special.
At the 2016 Olympic Games in Rio Jonathan turned his talents to covering the equestrian disciplines – he said: "No-one was more surprised than me when I was asked to commentate on equestrianism at The Olympics. I had never ridden before or ever wanted to…but now I have taken up riding."
In preparation for this he attended key events in the equestrian calendar, including Badminton, Burghley and Blair and along the way befriended many of the UK's leading riders, including our own Pippa Funnell.
Emma Agnew describes herself as 'wife of cricket waffler Aggers' and is an accomplished rider, regularly competing at dressage up to medium level.
We are so delighted to be involved with this important charity. Horse welfare has been close to my heart for many years and I am now delighted to be able to share my love of horses with Jonathan. Together we look forward to being able to give back to the animals who give so much to us.
---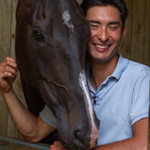 Alex Hua Tian
Alex is China's first Olympic Eventer, competing in the 2008 Beijing Olympics, and securing a world ranking of 21 at just 18 years old. He has won the FEI's inaugural Rising Star Award for his success in Eventing. He also qualified for the World Equestrian Games in August 2014.
Alex is committed to using his high profile to promote equestrian sport and has taken part in World Horse Welfare and FEI campaigns, acting as an Ambassador for the Asian Games, and won a prestigious 'Nanfang Charisma Award' for "having a positive influence on the world around him".
Alex is a brand ambassador for Gieves & Hawkes and his career is also supported by Prestige Saddles, Equestrian Services, Pure Feed and Catlin Insurance. Now located at a new base in Cheshire, he and partner Sarah are always looking for creative opportunities to support the charity and profile our work.
I am so honoured to be invited to be a patron of World Horse Welfare. As a competitor I realise the responsibility we all owe to these magnificent animals. Having worked with World Horse Welfare over the past four years I have seen first-hand the invaluable work they do both in the UK and abroad. As the leading charity involved in equestrian sport I hope that we can use the Year of the Horse in 2014 and the years ahead to further promote the welfare of horses everywhere.
---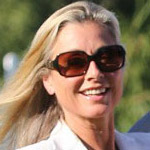 Suzanne Dando Reynolds BEM
Suzanne is a former British Gymnastics Champion who competed at the 1979 World Gymnastics Championships, before going on to compete in and captain the British team at the 1980 Moscow Olympics.
She was later selected as one of the Olympic Torch Bearers for London 2012. Since her retirement, she has worked as a television broadcaster for a number of channels. Suzanne became the main presenter for the Sky Sports Equestrian Coverage of British Show Jumping, having the privilege of interviewing the world's top show jumpers. In 2015 she co-produced and presented the documentary on Equine Cloning for Sky Sports Originals, 'Cloning: Creating Designer Horses'.
Although she doesn't compete herself, when not working, Suzanne enjoys riding when she can. Her great passion is her charity work, and in 2015 she was awarded a BEM in the New Year's Honours List for her services to charity. A longstanding Ambassador of The Prince's Trust and Patron for Against Breast Cancer, she has coordinated and taken part in many charitable events including successfully reaching the summit of Mount Kilimanjaro raising money for The Children's Trust.
It was while filming for Sky Sports at World Horse Welfare's Somerset centre that she became interested in the work of the charity.
I am hugely passionate about animal welfare, and our home is constantly filled with rescued animals, my husband Adam is incredibly understanding! I am therefore delighted to become a Patron for such a worthy charity. The work they do both here and abroad is immeasurable. Horses have for centuries played such an important role in human lives, working with us domestically, entertaining us for pleasure and serving us during conflict. These strong, noble creatures ask no questions and it saddens me that even today, some find it so easy to abuse their trust. I look forward to working with World Horse Welfare and helping to make a difference to horses in need.
---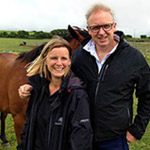 Andrew and Jane Black
Andrew Black is the co-founder of innovative betting exchange Betfair. He has always held a keen interest in horse racing and has owned horses for over 20 years.
Andrew is co-owner of Manor House Stables in Cheshire with former England footballer Michael Owen; their horses are in training with Tom Dascombe.
In 2008 Andrew and his wife Jane moved to Chasemore Farm in Surrey with their four children where they have established a thoroughbred breeding operation.
Jane and I are very pleased to support World Horse Welfare and hope to involve our family with the wonderful work of the charity helping horses here in the UK. It is easy to forget that so many horses suffer needlessly at the hands of uncaring owners – many of which have been bred without any consideration to their future welfare. The charity is making a real difference by highlighting these problems and actually doing something to stop this cycle repeating itself.
---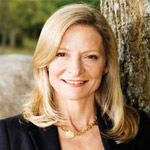 Gabriella Atkinson
Canadian businesswoman Gabriella Atkinson is the proud owner of Bedgebury Park near Tunbridge Wells in Kent. Gabriella bought the 125-acre estate in 2009 with the vision of transforming it into a state of the art equestrian centre for the south east.
Bedgebury Park has attracted riders from all over the region to attend clinics with top coaches, train and compete in the covered arenas and newly refurbished cross-country course.
The next stage of Bedgebury's exciting development includes a new focus on the properties within the Estate to create a unique blend of cottages and family homes. Never one to stand still, Gabriella has also created the Bedgebury Collection – a lifestyle and sports fashion brand.
Horses are such a huge part of my life and I have learnt so much from them at home as well as out competing and showing. They give so much to the people around them and they deserve to be understood and cared for. I believe that welfare can be improved through communication and raising awareness of issues to the people around the horses and World Horse Welfare are so good at promoting the importance of education and welfare that I want to do everything that I can to support them in getting this message across.
---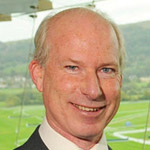 Ian Renton
Ian is Regional Director of the south west region of Jockey Club Racecourses, a role which carries with it responsibility for the Cheltenham Festival – the most important four days in jump racing's calendar.
Formerly managing director of racecourse operator Arena Leisure, Ian was assistant manager of Cheltenham in the mid-1980s and also held the position of clerk of the course at Aintree racecourse.
'I am delighted to take on the role of Patron and support the much-needed work of World Horse Welfare as the charity achieves so much for horses here in the UK and overseas. It is right that our sport of horse racing acknowledges the good, often unseen work of the charity within racing and across all horse competition to ensure that welfare remains a top priority. This has always been the hallmark of our work here at Cheltenham and across Jockey Club Racecourses."
---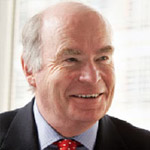 Gerald Corbett
Over a long business career Gerald Corbett has served on the board of 12 different public companies, five of them as Chairman.
He is currently Chairman of Britvic plc, one of the leading soft drinks companies in Britain and previously held the same role with Moneysupermarket.com, the UK's leading price comparison website. He also chairs Betfair plc, the UK's leading betting exchange and the Towry Group, the investment management and advisory business.
In additional to Gerald's support of World Horse Welfare, he is Chairman of Action on Hearing Loss (the Royal National Institute of the Deaf), the UK's largest Charity representing the Deaf and Hard of Hearing.
Gerald's wife Virginia is also very interested in the welfare of horses and the work of the charity.
World Horse Welfare really makes a measurable difference to the lives of horses in the UK and overseas. It is simply a fantastic charity, which is an honour to support.
---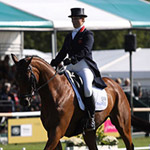 Zara Tindall MBE
Zara is at the forefront of British eventing. In 2003, at the age of 22, Zara finished second in her first four star event, Burghley Horse Trials. She went on to collect individual and team gold medals at the 2005 European Eventing Championships and individual gold and team silver medals at the 2006 FEI World Equestrian Games.
Zara took High Kingdom to the London 2012 Olympics, where they won silver in the team eventing. The following year they finished second at the prestigious four star Luhmühlen Horse Trials and in 2014 they collected team silver at the World Equestrian Games. In 2017 they finished third at the four star Rolex Kentucky.
Zara actively supports many charities, including the Sargent Cancer Care Trust and the Lucy Air Ambulance for Children.
In 2006 Zara was voted BBC Sports Personality of the Year. Beyond her successful equestrian career, Zara is a qualified physiotherapist and a keen sportswoman. She lives in Gloucestershire with her husband, former England Rugby Union captain Mike Tindall and their three children, as well as their three dogs.
My horses perform on the world stage and their health and welfare is not only scrutinised by me and my team but also by professionals at every competition we take part in. In stark contrast, there are many millions of horses here in the UK and all over the world whose welfare depends on charities like World Horse Welfare so I am proud to support their important work.